Plastic Free Fruit and Veg Please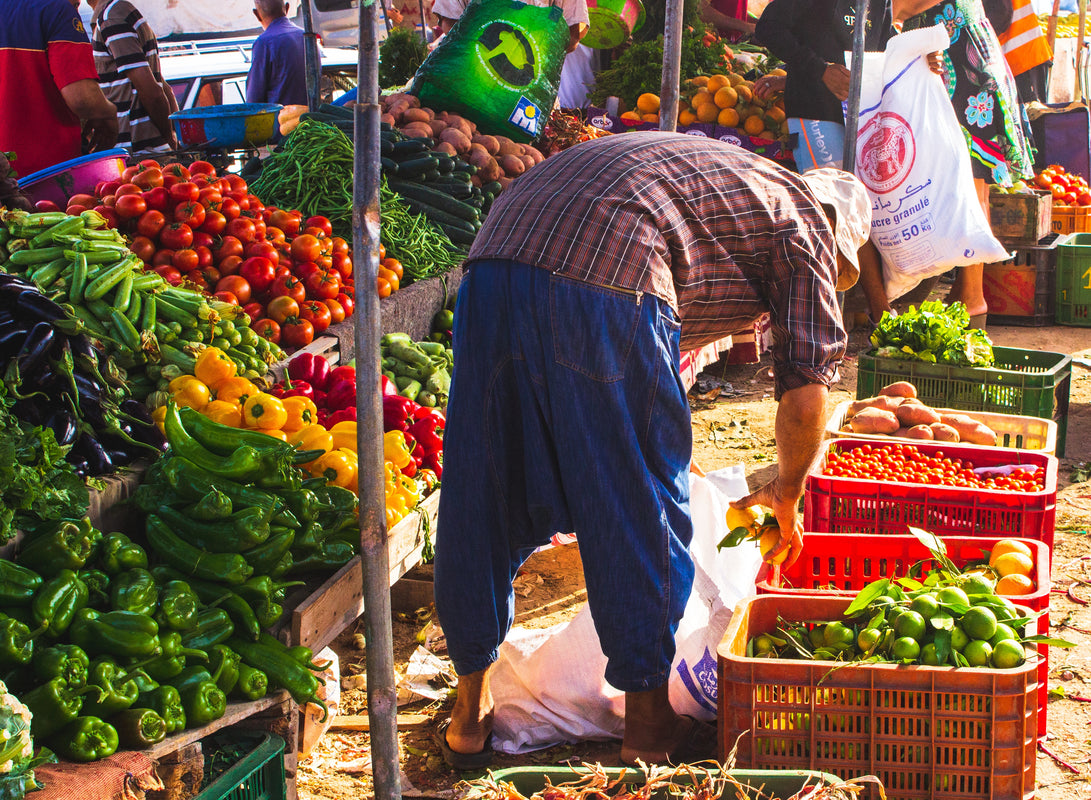 In Westminster Hall on Monday (12th November) at 4.30pm there was a debate relating to plastic free packaging for fruit and vegetables in supermarkets, certainly a move in the right direction and we applaud this.
When I was young my family had a greengrocers shop, we are talking about the 1970's, I helped my father in his shop selling fruit and vegetables, often cutting cabbages in half for older people living on their own, we still have the old knife I used all those years ago I think I keep it for memory more than use now as it is getting on a bit, they were freshly bought in products and never packaged in plastic, our brown paper bags were totally adequate.
We used to have a 'vegetable freshening unit', self made by my father which dripped water onto an old plate, the resulting shower of very fine water kept localised by being in an old bath was highly effective at keeping the vegetables top notch. Now I am not suggesting this is a move forward in technology but I am suggesting there are other ways to keep products fresh without putting ultra thin plastic around everything.
Based in Gateshead, Tyne and Wear there is a fruit and vegetable trade market in Team Valley Trading Estate, early morning we would visit this market, its been there for years, pick the best available stock for the day and head off back to the shop, as a young boy this was part of life on a Saturday morning, on school holidays it was a daily run and I loved it.
So what's happened? The fruit and vegetable market is still there, the shops are less but still there, why have these larger supermarkets decided to put plastic on everything? Maybe a bigger question is who let these people run amok with the use of plastic and why did we not see this earlier. Maybe hindsight is a wonderful thing but I am so distanced from this lot its untrue. Perhaps these are the reasons we need to take another look at the current way we buy products, these conglomerates are taking our high street apart, recent reports show14 shops on our high streets are closing every day beggars belief, with the resultant responsibility given to these money hungry lot I despair. I needed some fresh yeast the other day, popped into a leading, albeit heavily under pressure, supermarket you know who I mean and I was given it in 2 plastic bags, it was sealed twice by the bakery person, have we all lost the plot?
The debate on e-petition 222715 should be very short, stop it and stop it now.
It was opened by MP Steve Double, lets hope has recently had double packaging and sees red as much as I do.
Say no to single use plastic