FOSH Cubes: Strawberry & Basil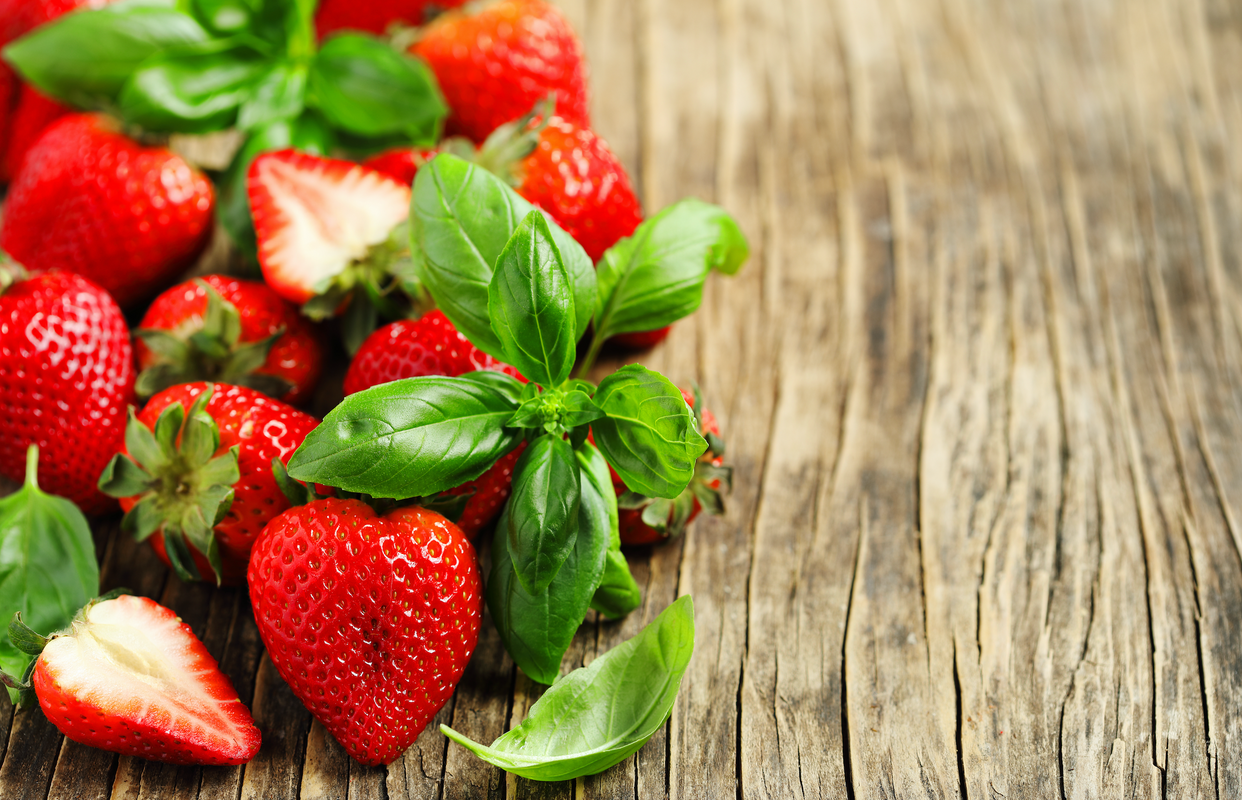 Strawberry and basil are great for adding a refreshing twist to your water.
There are so many benefits to including basil in your diet. Did you know basil is full of antioxidants? It contains vitamin a, vitamin c and vitamin k. It's also rich in minerals like iron, calcium, magnesium and potassium. 
Some health benefits include:
anti-inflamatory, reducing the pain associated with arthritis
aids metabolism
increased energy levels
can reduce stress and depression
prevents cognitive degeneration
helps maintain healthy bones
has anti-aging properties
Combine all that with the power of strawberries (they help weight loss, prevent cancer, reduce high blood pressure, boost immunity and protect your eyes), who can possibly say no to adding a little strawberry and basil to your water? Not us, that's for sure.
To create your strawberry and basil FOSH cubes, pop the following ingredients into a blender:
1 cup of strawberries
1/3 cup of basil leaves
200 ml water (FOSH Vital) or 400ml water (FOSH Active)
Pour into an ice cube tray and freeze overnight. Easy peasy.
Why is the water quantity different for FOSH Vital and FOSH Active bottles?
Don't worry, you're not the first person to ask...we get asked this a LOT.
Our range of Vital FOSH bottles are super smart and will keep your water cold for up to 24 hours. Ice cubes melt much slower in these bottles so they need to be stronger in order to flavour your water.