Confessions Of A Water Bottle Addict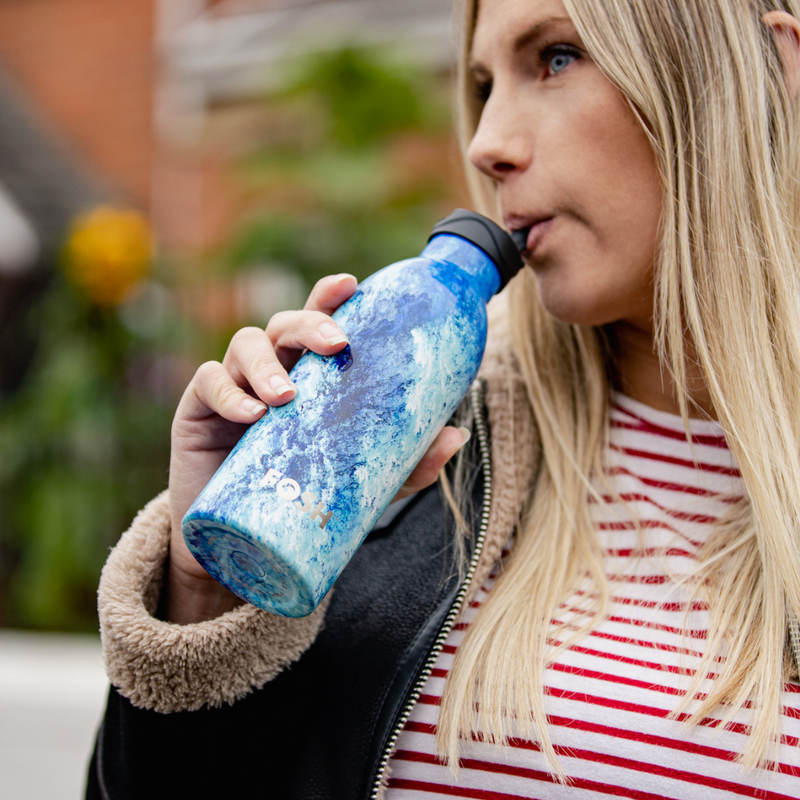 We'll confess - since founding FOSH and using reusable water bottles 24/7 we've become quite the water bottle addicts.
Such is the usual nature of 'addiction' that we felt compelled to write this article to confess - perhaps it will be a cathartic experience! Unlike many addictions though, it's not something we should feel guilty about. In fact it should be the opposite, we should be celebrating this newfound habit. 
It's something we've gradually noticed change in our daily habits. Being honest, pre-FOSH days we were never the best at hydration. In fact some of us were pretty bad at it. Yet now we're finding that having a reusable bottle by our side in the office, in the car, on the train or in our bag on the walk around the park helps us drink more fluids throughout the day & stay hydrated. 
We founded FOSH on the premise that single-use plastic water bottles were bad, but other than reducing the need for single-use plastic bottles, we're starting to think that there are more benefits to a reusable water bottle than initially meet the eye.
When I have my bottle at hand it becomes a part of my life. As humans we are habitual - we all love habits don't we. The world is full of addictive stereotypes - phones, drugs, smoking and work to name but a few. Are these underlying habitual factors causing our new addiction to our water bottles?
As an ex-smoker I get the feeling of smoking a cigarette when I bring the flip lid spout of my water bottle to my lips. But instead of dangerous chemicals and a shot of nicotine entering my system, I'm topping my body up with good stuff.
It's why we came up with the slogan "phone, wallet, keys, FOSH". We can guarantee you that you'll feel the same and it'll soon become an everyday essential.