60 Ways to Reuse Plastic Bottles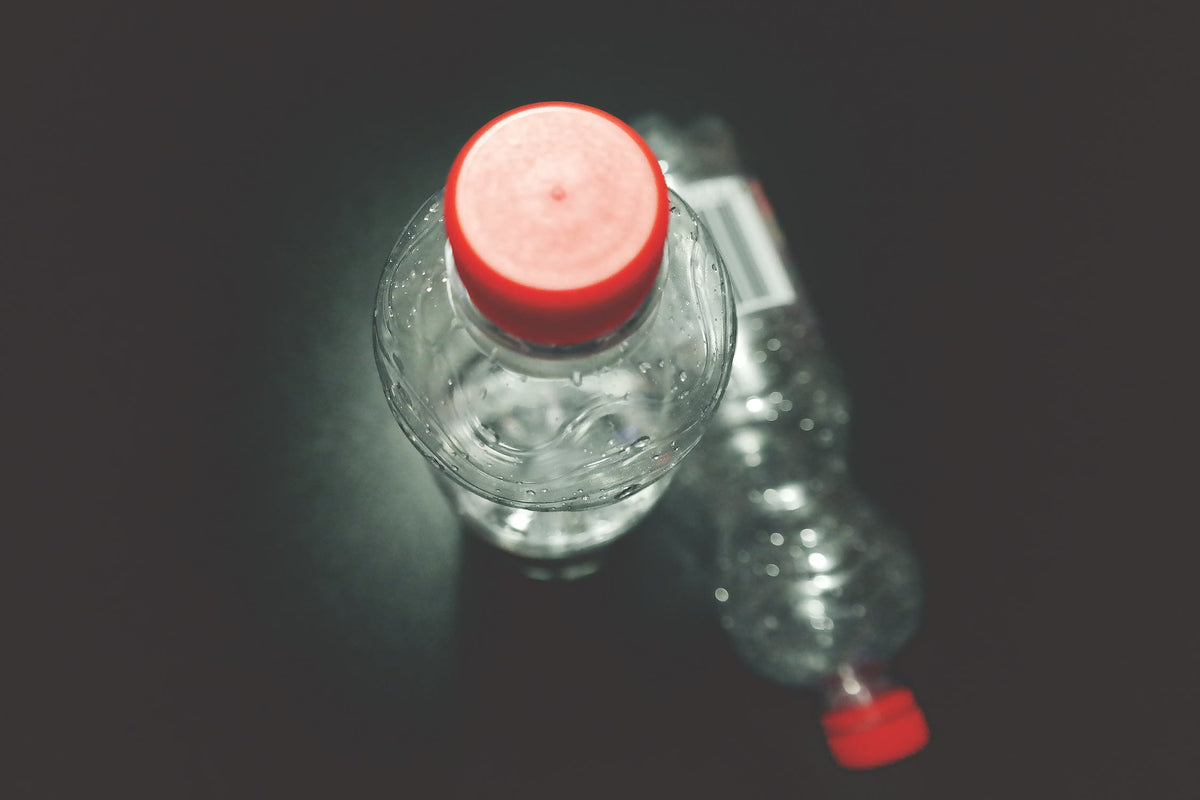 "There is no away, when we throw anything away it must go somewhere" - Annie Leonard
We live in a world where many of our everyday items are disposable. From cutlery to carrier bags, we throw away a lot of items that are harmful to the environment if not recycled properly. An effective way to do our part is to buy reusable, sustainably sourced items and to reuse or recycle the disposable items we have. 
Single use plastic bottles are designed for exactly that, single use. It's not safe to reuse single use plastic bottles for drinking. While most plastic bottles are recyclable, there are also lots of great ways you can reuse them for things other than drinking. 
Here's 60 different ways you can reuse your everyday plastic bottles.
1. Bird Feeder 
Making a bird feeder is easy! You need a plastic bottle, some string, scissors, a pencil and of course, bird seed. Take a look at this step by step tutorial.
Source: RSPB
2. Terrarium
This one is such a fun activity for kids! Head to education.com for full instructions.
Source: Education
3. Egg Yolk Separater
This little food hack is a game changer! Keep a clean plastic bottle to hand in the kitchen for recipes that call for separating egg yolks. Watch this video demo for more.
4. Bottle Top Bag Seal
You can use this trick for just about anything. That half-eaten "for sharing" bag of crisps? Yep. Half a bag of pasta? Yep. You name it! You can find a full step by step here. 
Source: icreativeideas
PS. Don't forget to recycle the parts of the bottle you don't use. Or save them to reuse in other ways!
5. Piggy Bank 
Need a rainy day project for the kids? You can find step by step instructions for this adorable craft here. 
Source: AllYou
6. Watering Containers
Perfect for keeping your plants hydrated whilst you're on holiday! Learn more here.
Source: Pinterest
7. Hanging Basket
Make a hanging planter with any size bottle. There's some fab instructions available here.
Source: inhabitat
8. Pencil Case
How about a home made pencil case for the kids to take to school? Here's the instructions.
Source: makeit-loveit
9. Wind Spiral Mobile 
The perfect Spring activity! You'll need bottles, paint, paintbrushes, scissors, a wooden stick and some string. Follow these instructions. 
Source: The Mad House 
10. Jewellery Stand 
This one would make a gorgeous gift for a friend as passionate about recycling as you are! EPBOT has some fab step by step photos.
Source: EPBOT 
11. Hanging Bottle Garden
This one is a lot of work but makes an amazing feature in the garden. It looks so complex but is simply made by stringing the bottles together at the top and bottom, hanging on a sturdy beam or wall, and cutting a section out of the bottle to plant your herbs, flowers or any other small plants. Gorgeous!
Source: Rosenbaum
12. Food Storage
This one is super simple, but make sure your bottle is clean and bone dry first!
Source: Amazing Interior Design
13. Garage Storage
We all have bits and pieces lying around in the garage, why not use your old plastic bottles to tidy things up a little?
Source: Best of DIY Ideas
14. Flower Paint Stamp
Another great rainy day activity for the kids! Pretty self-explanatory, simple and fun.
Source: Pinterest
15. Animal Planters
How cute are these? Perfect for brightening up any room! Instructions available from GoodHousekeeping. 
Source: GoodHousekeeping
16. Cup-and-ball
This game never gets old! It might not take long for the kids to make these, but they'll get plenty of playtime afterwards. You can find instructions and some great designs for this game here.
Source: Pinterest
17. Dog Treat Game 
This one might take some time but will keep your furry friend busy for hours! You can find a video and instructions at GoodsHomeDesign.
Source: Pinterest
18. Watering Can
This one takes minutes to make and is fun to get the kids involved in the gardening. 
Source: WikiHow
19. Sprinkler
This is a great Summer DIY for watering the grass, or just for the kids or dogs to enjoy splashing around!
Source: WasteHunter
20. Bottle Scoop 
 This is great for gardening and easy to make! Check out this video tutorial.
Source: Pinterest
21. Garden Hedgehogs 
These little guys are a great feature for your garden and aren't that difficult to do! Check it out at WonderfulDIY.
Source: WonderfulDIY
22. Cat Toy
This is quick and easy to make and will keep your cat busy all day! Cut some holes in a bottle, pop some treats in and let your cat bat it around until they fall out.
Source: All Things Pink
23. Coloured Lights
You can do this with whole bottles or just the bottoms, you can use coloured bottles or paint them yourself. Make it your own! 
Source: Pinterest 
24. Cookie in a Bottle
Why not recreate this classic cookie (or brownie!) in a jar, but with an environmentally conscious plastic bottle, rather than glass? You can still add some paper and ribbon to decorate the top. As with the dried foods storage, make sure the bottle is clean and totally dry! Damp flour in a bottle is never good.
Source: Pinterest 
25. Beach Bucket
This one takes seconds, so you've got more time to pack your picnic and beach towels!
Cut your big detergent bottle below the handle. You can also glue the lid on to keep the bucket sealed.
Source: The Fill
26. Bowling
So this one requires 10 bottles, but the game is easy to make and you just need some felt (or marker pens) to number the bottles and any small ball you have lying around. Enjoy!
Source: MandeeMade
27. Water Filter
Did you know you could make a water filter out of a simple water bottle? Possibly only needed in emergency situations or when camping, but it's good to know how to do this! Check out this video.
Source: packari 
28. Bin
This is an impressive activity and is a great way to avoid purchasing more plastic in the form of a bin. You can see more photos and instructions here.
Source: Instructables
29. Vase
A plastic bottle vase is something you can get creative with. You can use wool, paint or felt. Creative your own designs, these vases make a perfect gift!
Source: The Hackitts
30. Greenhouse
For this one you'll need a lot of time and a lot of bottles! You've got to admit, these greenhouses are pretty impressive.
Source: DIYprojects
31. Broom
Why buy a broom when you can make one with a 2 litre bottle? 
Source: Permaculture
32. Plastic Bag Dispenser
Reusing plastic bottles to store the plastic bags you will later reuse? Genius!
Source: WonderfulDIY 
33. Lid Lamp
Fancy making this awesome lid lamp? Check out this video.
Source: YouTube 
34. Smiley Face Succulent
How adorable!? All you need is a pop bottle, some paint and some stick on eyes. And, of course, a plant of your choice. These little guys make awesome homemade gifts!
Source: eBay
35. Green Wall
This is a great project for schools! Gets the kids involved in gardening and serves as a lesson in reusing and recycling. Perfect project for a sunny day.
Source: YouTube
36. Rain Gauge
Another fun lessons for the kids. Measuring rainfall is the best way to make the most of bad weather!
Source: the imagination tree
37. Jetpack
This is an awesome costume for any party, and is surprisingly easy to make! Check out these instructions from themomcreative.
Source: themomcreative
38. Solar Water Bulb
55 watts of light, free of charge? Sounds too good to be true! Check out this handy hack. 
Source: DIYprojects
39. Plastic Bottle Chandelier 
If you have a spare £450, you could purchase an eco chandelier from etsy… or you could start collecting bottles and make it your next project!
Source: etsy
40. Bottle Cap Mosaic 
How many bottles do you have lying around the house? If it's 30,000 - you're in luck! You can recreate this gorgeous mosaic by Russian pensioner Olga Kostina.
Source: boredpanda 
41. Christmas Tree
This miniature decoration would be a great addition to any office desk! You can follow step by step images here.
Source: stranamasterov
42. Lake Boat
Okay, so this one might be a bit unachievable for most of us, but possibly the most impressive use of plastic bottles so far! 
Source: ippinka
43. Flower Charms
These charms are perfect for personalising wine glasses at a party or adding to a napkin ring. Follow these image instructions here.
Source: Pinterest
44. Keyring
These pretty flower keyrings are a great way to reuse old bottles and a perfect gift! They're not too difficult to make, check out the instructions here.
Source: DIY Enthusiasts
45. Bottle Light
Another bright idea here! How cool do these light fittings look?
Source: Crooked Brains 
46. Lip Balm 
Bottle cap lip balms are such a cool idea! Pretty simple to make and you can fill it with vaseline, coconut oil or mix either with an old lipstick to make a tinted balm.
Source: Wikihow
47. Utensil Holder
Plastic bottles are great for holding just about anything - pencils, buttons, and even kitchen utensils! Find somewhere to hang/stand the bottle to keep utensils to hand.
Source: Pinterest
48. Magazine Holder 
How funky does this look? This would make a great modern feature in your office or living room!
Source: Lushome
49. Music Shakers
Another great one for primary school teachers! Use sticky back contact paper or duct tape to prevent the bottles from splitting. 
Source: Let's Play Music 
50. Woven Basket
Turning your waste bottles into a waste paper basket? Genius! 
Source: Architecture Art Designs 
51. Yarn Holders
Now this is clever! This hack will keep all of your wool separate and easy to access. 
Source: Foliver
52. Christmas Tree Decorations
So easy to add a personal, homemade touch to your tree for Christmas.
Source: icreativeideas
53. Dog Toy
These dog toys are made by placing a plastic bottle into an old canvas bag and sewing it shut. You can even add some stuffing and a squeaker! 
Source: Pinterest 
54. Pencil Pots
These awesome guys are made from shampoo bottles. Add some paint and googly eyes and you've got perfect desktop pencil pots! 
Source: guideastuces
55. Pet Feeder
This innovative pet feeder is perfect for your furry friend!
Source: thebetterindia
56. Zero Electricity Cooler
This incredible innovation cools a room without electricity. You can make your own with a perforated board and plastic bottles. Place at an open window and feel the room cool down!
Source: Inhabitat
57. Snack Bowls
This is a genius hack for your next party. Little snack bowls that look so much cooler than a regular white china bowl!
Source: followgreenliving
58. DIY Ottoman
Yes, you read that right. An ottoman made from plastic bottles! 

Source: howtoinstructions
59. Woven Baskets
Perfect for Easter time, these baskets are easy to make and look fantastic! You need a plastic bottle, some scissors and some wool - easy peasy.
Source: Pinterest
60. Gift Box
This box would be perfect for a small gift or some homemade treats! Learn how to make this impressive wrapping here.
Source: YouTube 
Now we know not all of these ideas are for everyone (especially if you're not a crafty soul!) but hopefully we've inspired to you give one or two of these ideas a try (or switch to a reusable water bottle!). Every bottle that gets reused is another bottle that avoids the nasty fate of ending up in our oceans.
Know someone who'd love to give one of these ideas a go? Share the post with them and together we can reduce the number of plastic bottles that are harming our beautiful planet. 
Disclaimer: If you're attempting any of these ideas that requires the use of scissors, knives or other sharp tools please be careful! Also use your common sense or the help of a professional when implementing any electrical related ideas. Children should always be supervised by a parent or guardian.