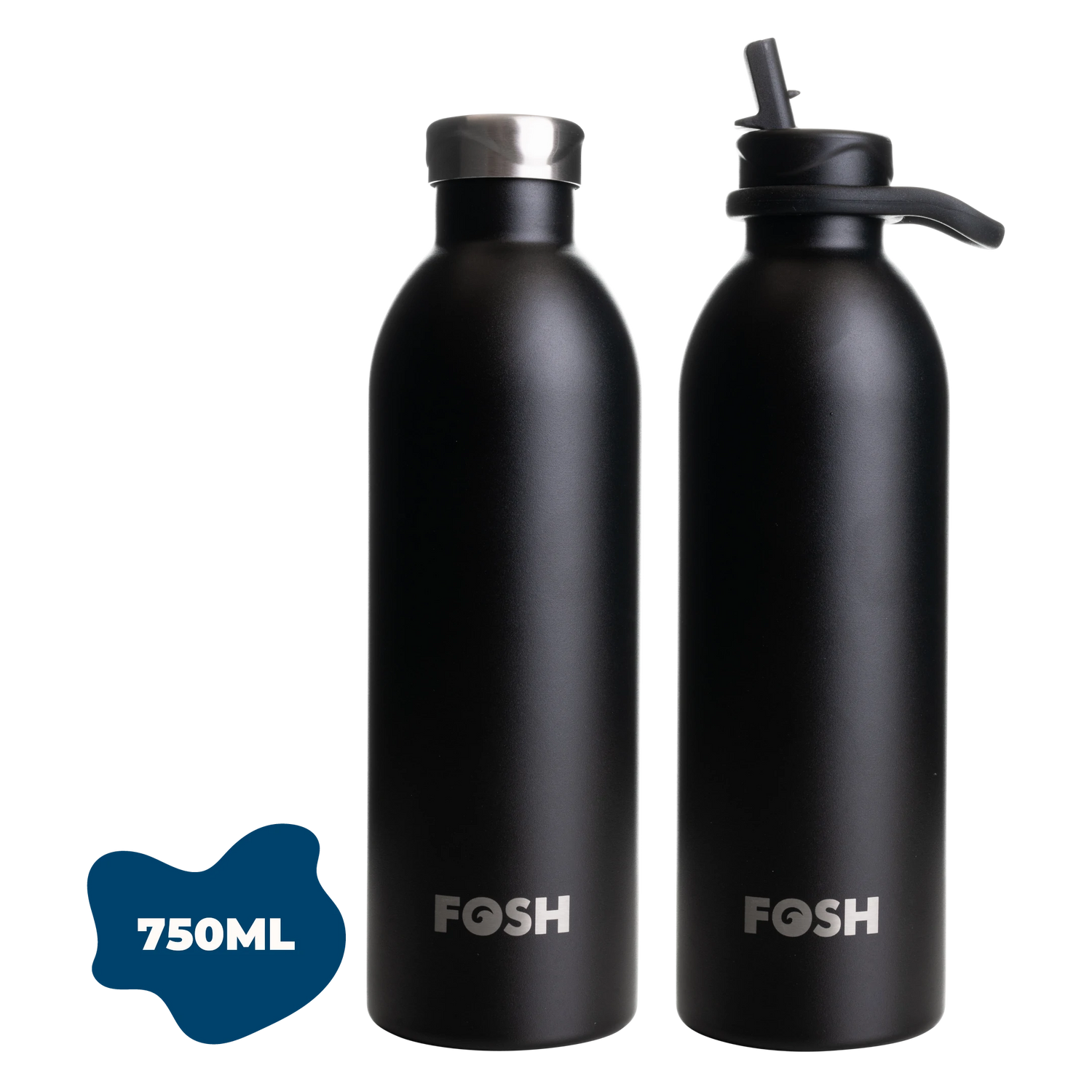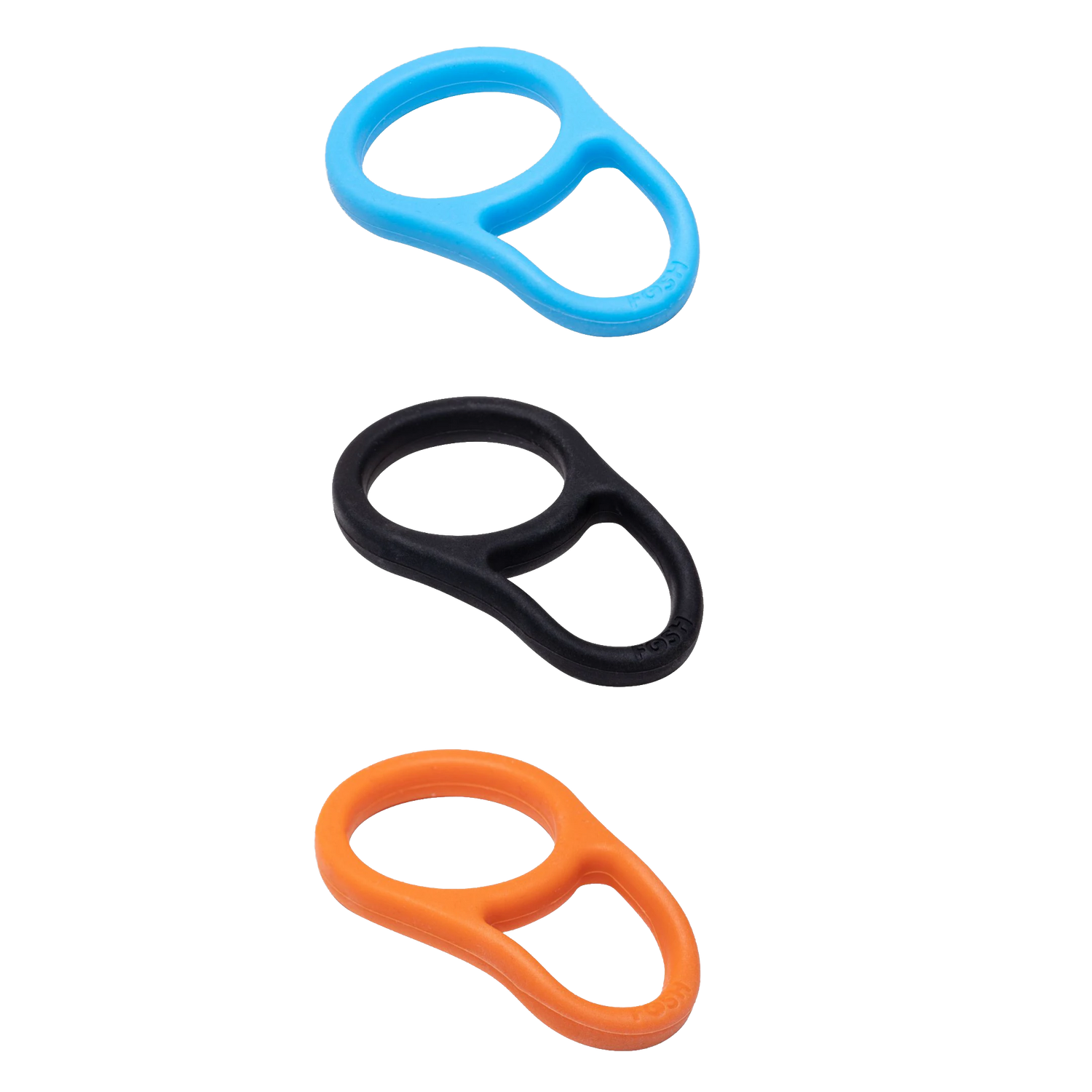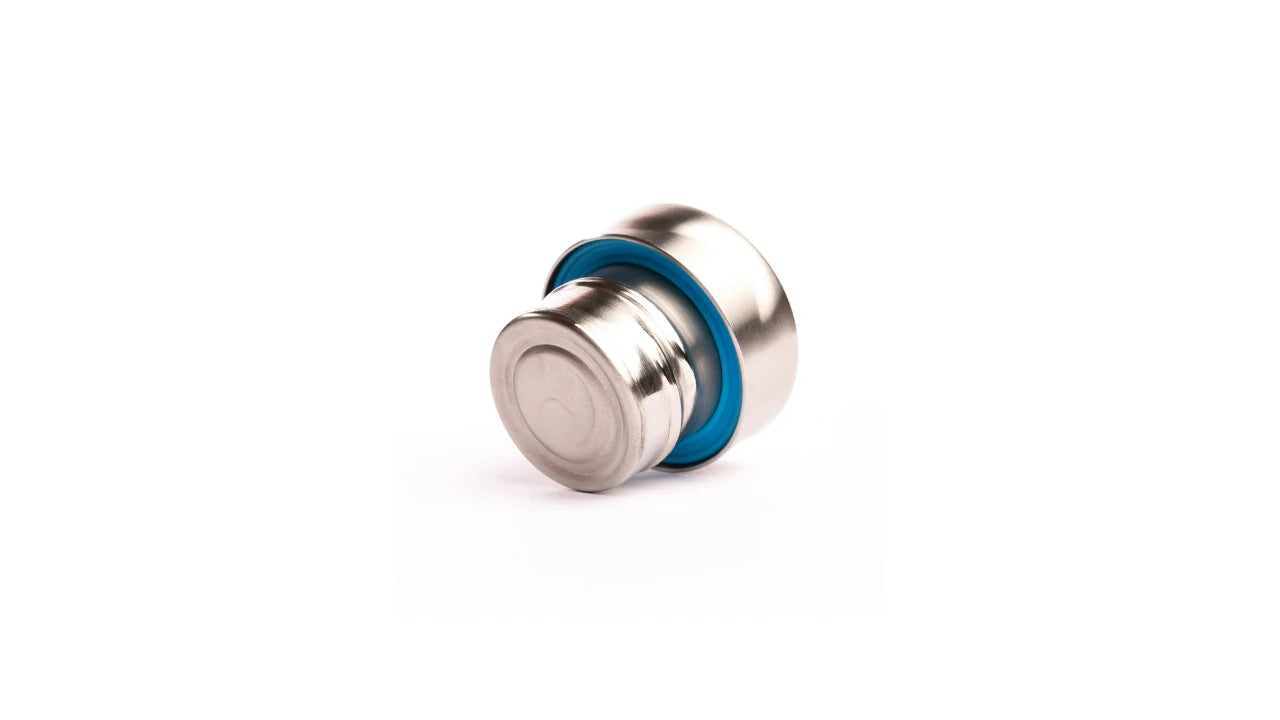 Orca | Vital 2.0 Insulated Reusable Bottle
Laser Engrave up to 10 characters (letters, number and simple keyboard symbols only). An example of the finish can be seen on the left-hand picture.
Please note: Engraved Products are not returnable and will extend delivery time by 1 working day.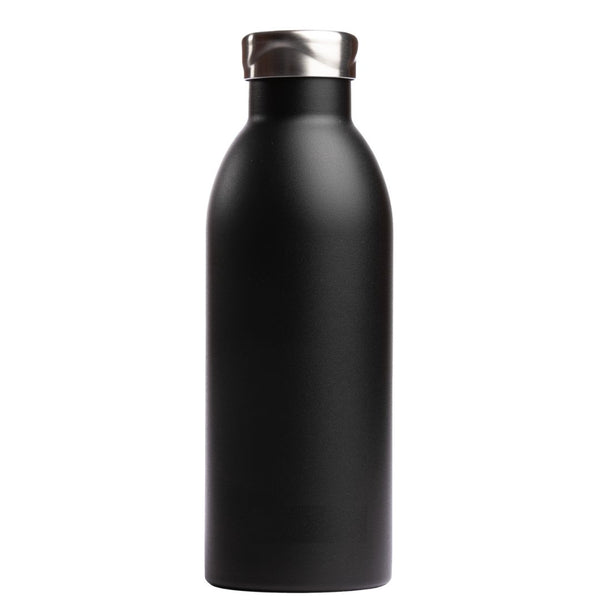 All-new ergonomic, perfectly-sized bottle shape

Two leakproof lids available - sip on the move with our flip lid or carry hot liquids safely & in style with our fully stainless steel lid

Keeps drinks at the right temperature. Vacuum insulation with additional copper interlayer for 24 hours cold, 12 hours hot

Branded FOSH silicone carry handle available in different colours

Signature FOSH powder-coated surface finish for extra durability and 0.5mm thick outer wall

Made from 100% BPA-free, 304 grade 18/8 stainless steel construction

Neck suitable for ice cubes

Outside of the bottle remains condensation-free & unaffected by internal temperature
Please wash before first use with warm soapy water & rinse thoroughly, allowing to drip-dry with lid removed. Our insulated bottle is hand wash only, please do not put it in the dishwasher. Do not overfill, allowing space for the lid to close into the bottle. Take extra care at all times when using hot liquids in case of scalding. Hot liquids retain their heat in our products. We recommend that you do not use the flip lid for hot liquids. Do not use this product for long-term storage of liquids.
Delivery (UK, Isle of Man & Channel Islands only): Free Royal Mail standard delivery (2-3 working days). Deliveries can sometimes take longer depending on the time of year. For full details please see our How Shipping Works page.
Returns: We also offer free returns! Please make sure the product is unused. Contact us on sales@foshbottle.com & we'll raise a return for you. All you need to do is drop it at a local shop - no printer required!
Capacity: 750ml
Size: Approx. H 240 x D 75mm 
Mouth: 34mm
Weight: Approx. 350g
Material: 
Bottle & classic lid - Stainless steel, grade 304, 18/8
Flip lid - Polypropylene
Carry handle & seals - silicone
#ForOurSeasHealth
By buying a #foshbottle you'll be preventing an average consumption of 116 single-use plastic bottles per year. We've also committed to stop a tonne of plastic (literally) from reaching the ocean this year and we'll stop an extra 250g for every #foshbottle that's sold.

Plastic Neutral Plus
We're proud to be Plastic Neutral Plus, verified by CleanHub. The mark shows a commitment to outweighing our plastic footprint (which is teeny tiny). That's not all. The plastic waste we collect is often non-recyclable but we've found it a home. It gets rediverted to industrial processes where it is used as energy, cutting the carbon emissions of these processes by 25%!
Free Delivery & Returns
Enjoy free delivery & 30 day hassle-free returns. We aim to provide the very best in reusable technology and the type of service that dreams are made of.
People who love theirs
Best bottle I've ever had
This is the best bottle I've ever had! Keeps liquid cold even in red hot sun! It looks and feels sleek too.
Anna
Use them everyday
Bought 2 Bottles for me & the other half. Used them everyday since and love them! Incredibly scratch resistant compared to other products I've used
Lachlan
5 for the family
I really love your bottles… We have 5 for the family and I always buy as gifts for others
Nicola
Stylish
The bottles are stylish, gloriously decorated and spot on for keeping liquids cool for hours. I love mine.
Judith
Lovely quality
Lovely quality and very quick delivery
Lee
Very scratch-resistant
Love how they are very scratch-resistant compared with other companies I have come across
Duncan
Makes drinking fun
Makes drinking water a fun task
Briana
Amazing customer service
Great products and amazing customer service
Harriet
Can't recommend enough
Can't recommend the products enough
Phil
Love the designs
I love the designs and the changeable caps
Kalpna
Great construction
Cool design and great construction. Keeps water cold For soooo long!!!!
Richard
Unique
Gutted that I didn't buy this bottle sooner. The flip up lid type of bottle like this is unique and something that I hadn't seen before now.
Hayley
Send a #messageinabottle
Own it & lead the change.
Turn heads whilst turning the tide on single-use plastic. Own it & lead the change by sending a powerful message that leaves an impression wherever you go.
Your #foshbottle gives you the choice
Hydrate your way.
Sip effortlessly on-the-move with our convenient flip lid or stand out from the crowd with our elegant fully stainless steel lid.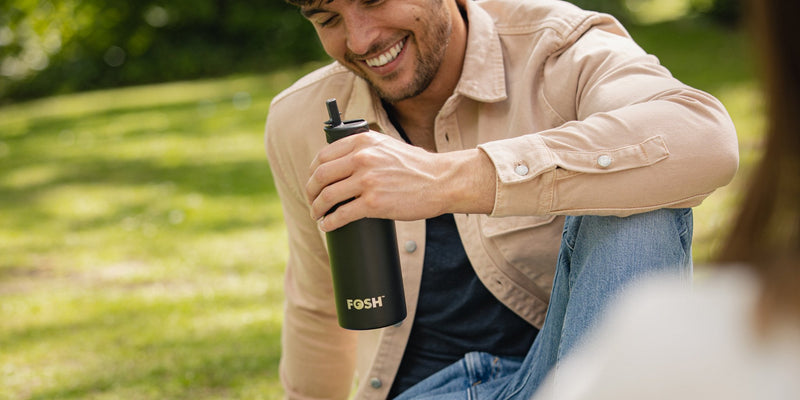 Good things come in small packages
Compact & lightweight.
750ml of chilled water has never been so compact or lightweight. Designed with travel in mind.